China, an unprecedented maritime rival
China is waging an economic war. Although the country recently said it would tighten regulations regarding state support to its own Chinese companies, reciprocity is still a long way off. At what price do we embrace China as a trade partner? Don't underestimate the importance of a dynamic maritime cluster in our own country and in Europe. We must remain self-sufficient; designating and positioning our own European maritime sector as strategic. Failure to do so will leave Europe as nothing more than a major sales market for Chinese manufacturers by 2030.
China is a country of opportunity, but also a rival like we've never seen before in economic history. The country is waging an economic war, doing all it can to get as much done in as little time as possible. This is underlined by the Made in China 2025 strategy. By 2025 the Chinese government aims to build its own complex vessels and have parts supplied by its own local maritime suppliers.
The first ferries have already been built in China, reducing the share for our own maritime cluster in the Netherlands and Europe. This is despite the fact that our carefully constructed maritime sector is essential to our future. Our food, which increasingly comes from the seas (fishery, sea farming), the logistics chain of our food and cargo over water, essential raw materials and minerals, generating energy at sea, employment, the development and maintenance of military equipment to protect our own country and Europe, and so forth.
In addition, Europe depends on transport over water for 76 per cent of its trade with the outside world. If we wish to maintain our self-sufficiency in Europe, the maritime sector should be recognised and positioned as strategic. At the very least, we must be firmer towards our Chinese business partners. And protect and focus on the long-term continuity of our own home base, the maritime sector in the Netherlands and Europe.
Trade association Netherlands Maritime Technology (NMT) regularly informs its members about developments related to a level playing field in China. We monitor, warn, give tips and act as a hotline for unfair trade practices. United within the umbrella organisation Sea Europe, we have also joined forces with our European partners, including in the establishment of a strategic plan for a powerful, vital maritime sector in Europe.
This work is starting to bear fruit. The European Commission recently published a 10-point plan to establish more balanced economic relations with China. It officially recognises that China is in danger of becoming the international market leader in strategic high-tech sectors, including shipbuilding and maritime equipment.
The European Commission indicates that Europe must strengthen its own industrial basis. The 10-point plan includes goals related to issues such as public procurement, combatting so-called Forced Technology Transfers, tackling Chinese state support, and the better screening of direct foreign investments for possible consequences to public order and safety.
We also inform stakeholders in Brussels and The Hague of the threat posed by China and the concrete unfair trade practices which our members encounter. It is even being considered to establish a measure that prevents European (subsidy) funds from flowing to China without Europe receiving any return on investment. Everyone within Sea Europe is on the same page and we are considering our options.
Roel de Graaf
Managing Director Netherlands Maritime Technology (NMT) trade association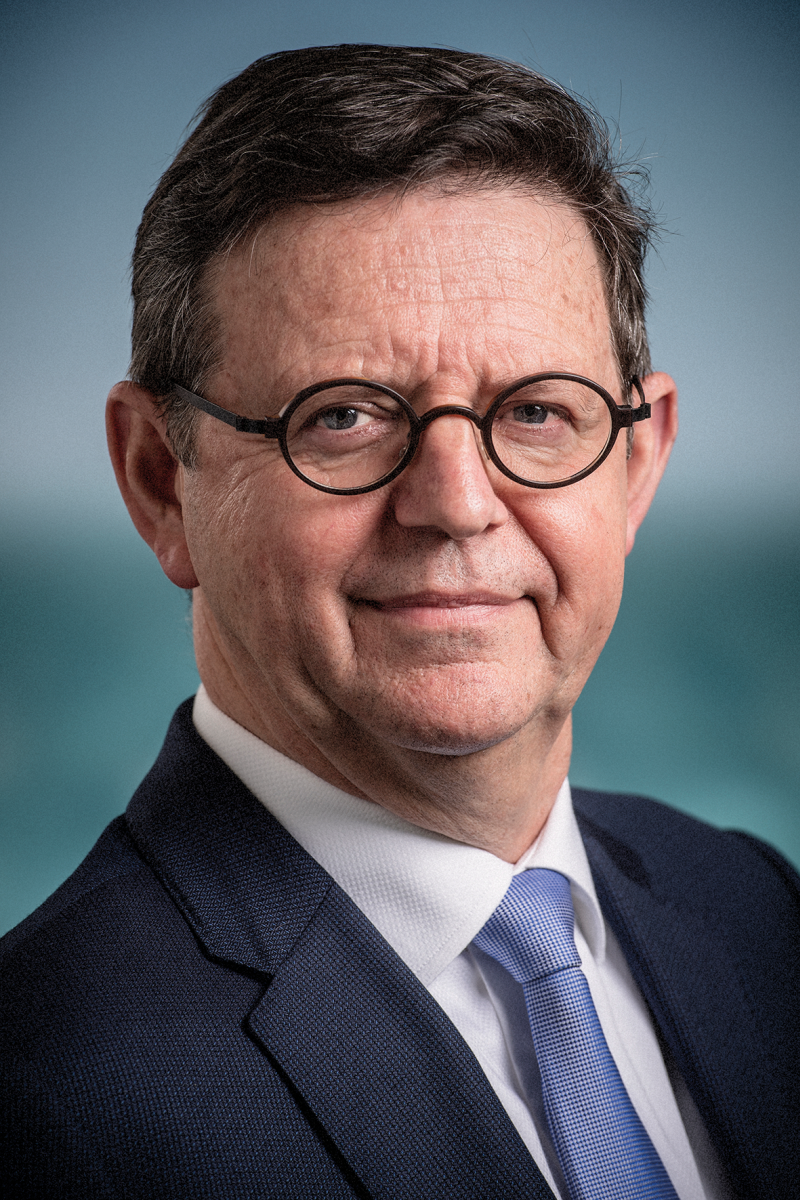 Facts & Figures

Over 50 per cent of the member of trade association NMT do business with China.
With regard to tonnage, China is world leader with an order portfolio of 27.7 million CGT. Europe is far behind with just 12.3 million CGT. Looking at the value of the order portfolio, however, Europe is still world leader with a market share of 30 per cent (Source: SEA Europe). The reason behind this is that Europe is still dominant in the more complex segments such as offshore and ferries.

Chinese ship owners place nearly 90 per cent of their orders with Chinese yards. In contrast, European ship owners only order 29 per cent of their vessels in Europe. They have the majority built in China (38 per cent), South Korea (16 per cent) or Japan (5 per cent) (Source: SEA Europe).
European maritime suppliers produce nearly 50 per cent of all maritime equipment worldwide (Source: SEA Europe). The Made in China 2025 strategy aims to build Chinese vessels with as much local equipment as possible, however. This means that Dutch and European suppliers may be denied market access once China has acquired sufficient technological expertise.