W.K.M. Cornelisse Trading BV
Reliable aftermarket spare parts
W.K.M. Cornelisse Trading BV

is a wholesales company specialised in the supply of American diesel engine spare parts. Our warehouse is situated close to the Port of Rotterdam, Antwerp & Amsterdam. We respond to spare part needs in a very rapid and active way within a few hours. In our warehouses we stock a large inventory of engine related spare parts in both Genuine, Aftermarket and O.E.M.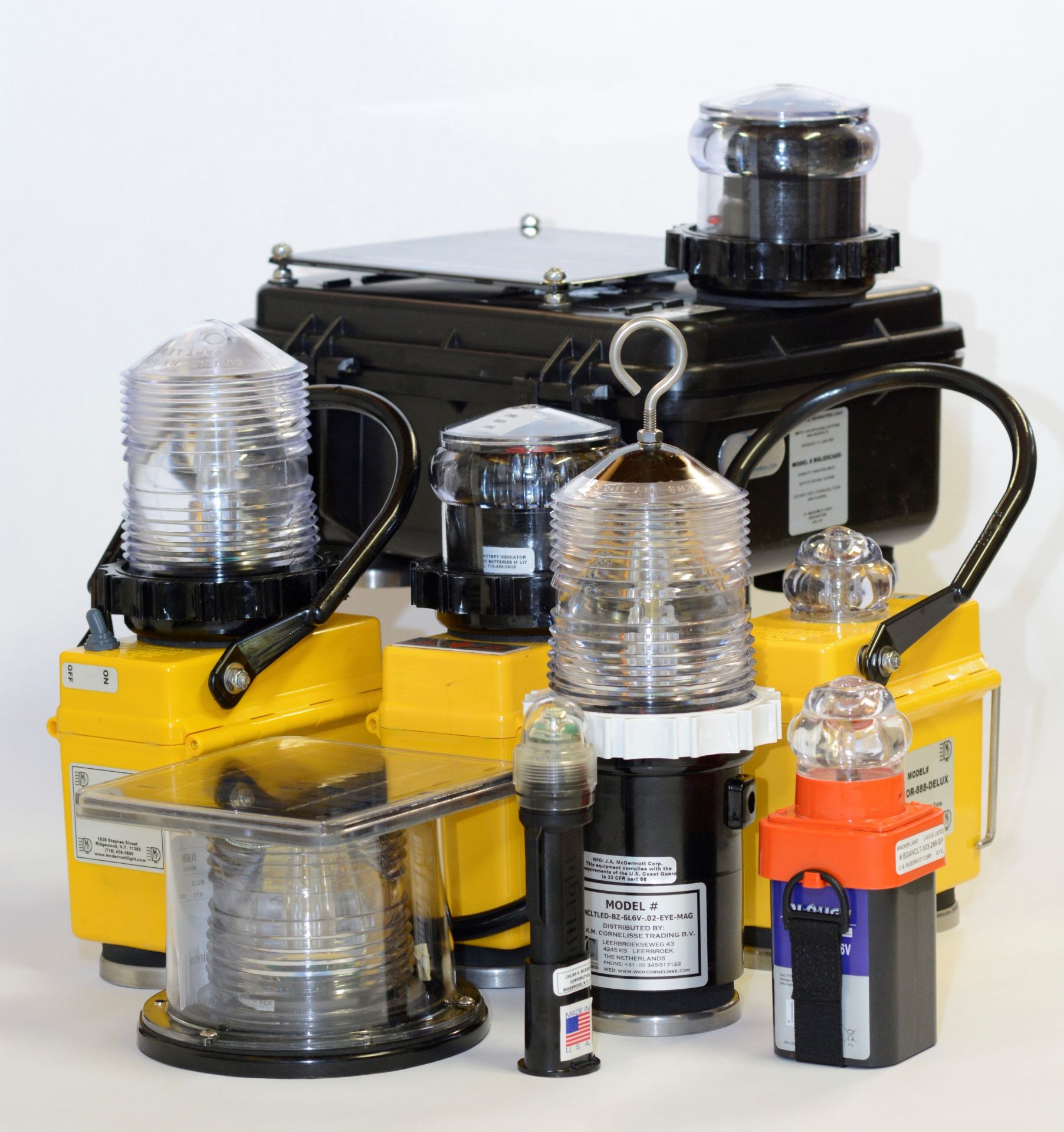 Since 1998, W.K.M. Cornelisse Trading BV trades replacement parts for all American brands such as Caterpillar, Cummins & Detroit Diesel on a global scale. From the well-stocked warehouse based in Leerbroek the company ships out engine, compressor & pump parts to ship owners and yards all over the world.
The company has official agencies for McDermott Light & Signal and Federal Mogul (F.P. Diesel) heavy duty engine parts. Besides, we have also been of assistance to ship owners and traders in supplying irregular items such as Industrial and heavy duty machinery and various other special parts, too numerous to detail. And of course against competitive prices.
"Nav-Light" branded battery operated navigation lights are very easy to use towing lights for barges and pontoons, which have been supplied to towing companies, salvage companies, dredging companies & government agencies.
Recently we supplied the whole ALP fleet with our solar series towing lights. W.K.M. Cornelisse Trading BV also stocks a full range of webbing slings & roundslings of European production.
We also buy surplus stocks from shipowners, shipyards, shipchandlers and engine manufacturers on a global scale.
For the latest inventory updates and new products check our website
We are proud members of: European Maritime Independent Suppliers Association EMISA.