We develop and build complete hydraulic systems for cranes, winches, Davit systems,thruster drives, generators, test rigs and many other systems for maritime applications.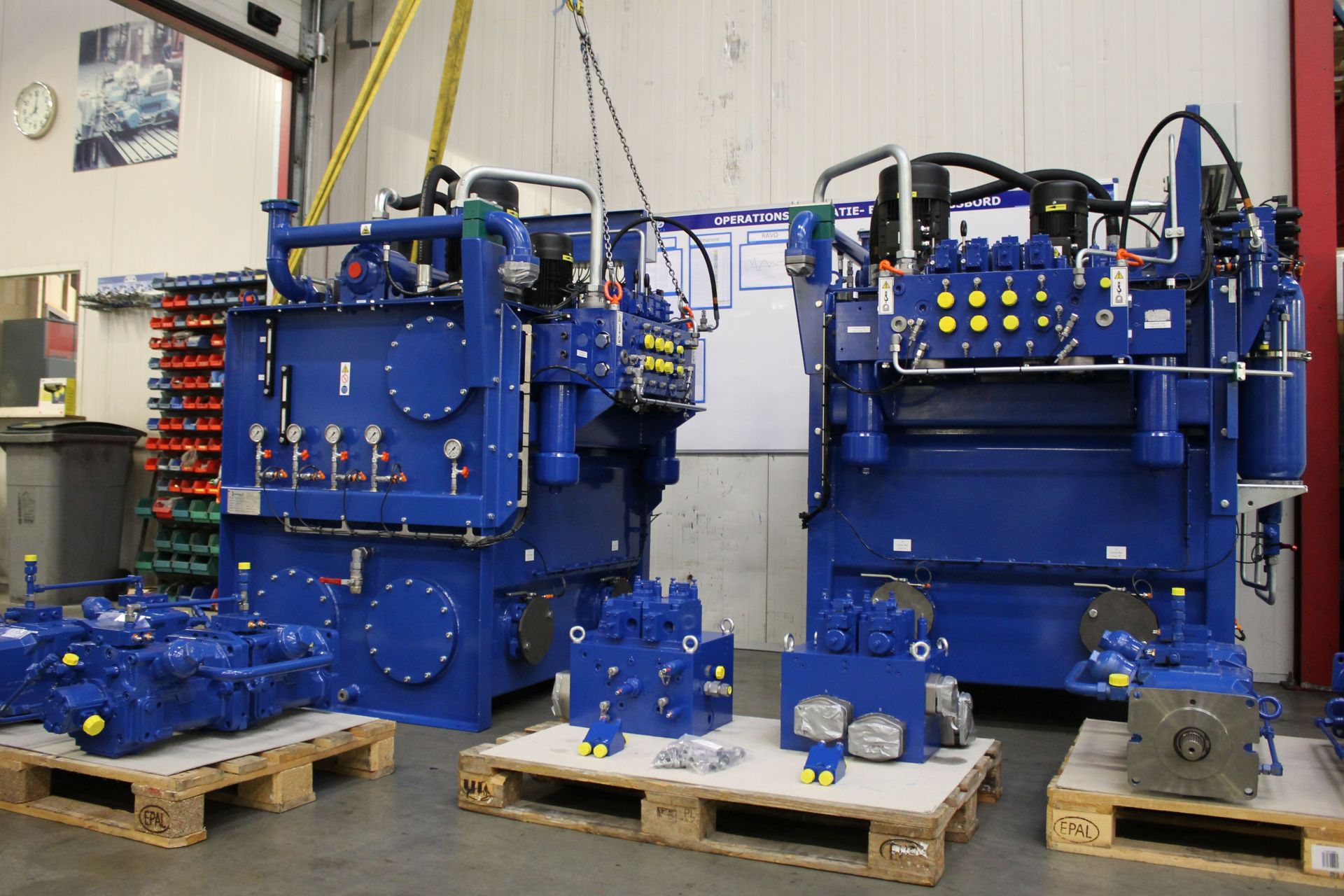 Alongside our role as distributors for Linde Hydraulics in the Netherlands, Belgium, Germany and Poland, Motrac Industries have been offering custom hydraulic solutions for more than six decades. As well as providing hydraulic and electrical solutions for almost every drive problem, Motrac Industries is also your first port of call for a wide range of hydraulic components.
Hydromarine, close to the Port of Rotterdam, is our expert in hydraulic systems, repair and service. We are affiliated with the IVR as an authorised steering apparatus authority. This means we are not just capable of building, developing and repairing your steering apparatus,
we can also inspect your steering system as an authorised steering apparatus specialist. This will give you the added benefit of having all services under one roof, plus you'll be assured of a top quality product which satisfies the maritime market's high standards.
Our specialist Motrac Hydraulik GmbH in Germany equips us to engineer and manufacture customized solutions in the area of manifold and valve technology which carries the brand name IMAV. By combining the expertise, engineering and production facilities of these three business units Motrac Industries provides you with the best technical solution when reliable and cost saving power matters!
Our preference is always to work on a partnership basis and when desired our engineers will work alongside your design department or in a dedicated project team. Your requirements and wishes are identified down to the smallest detail so that we can deliver the highest quality, provide you with guarantee of operational reliability and minimising your total operational costs. Working with notified bodies, material certification, commissioning and servicing of systems around the world, is our daily bread and butter.
Our longstanding collaborations with our system partners Linde Hydraulics, Bucher Hydraulics, Eaton, Völkel Mikroelektronik and other leading brands enables us to meet the needs of our clients from the maritime and on- and offshore sector with the widest possible product range. Our components and systems as delivered are according to the highest quality standards with short and reliable delivery times. Our service engineers provide you with the best service 24/7 all over the world.