De Waal

is far ahead in propulsion and maneuvering technology. We make technology work for you with innovative and sustainable solutions. Our company combines many years of experience and professional know-how with long-term investments and continuous research for improvement.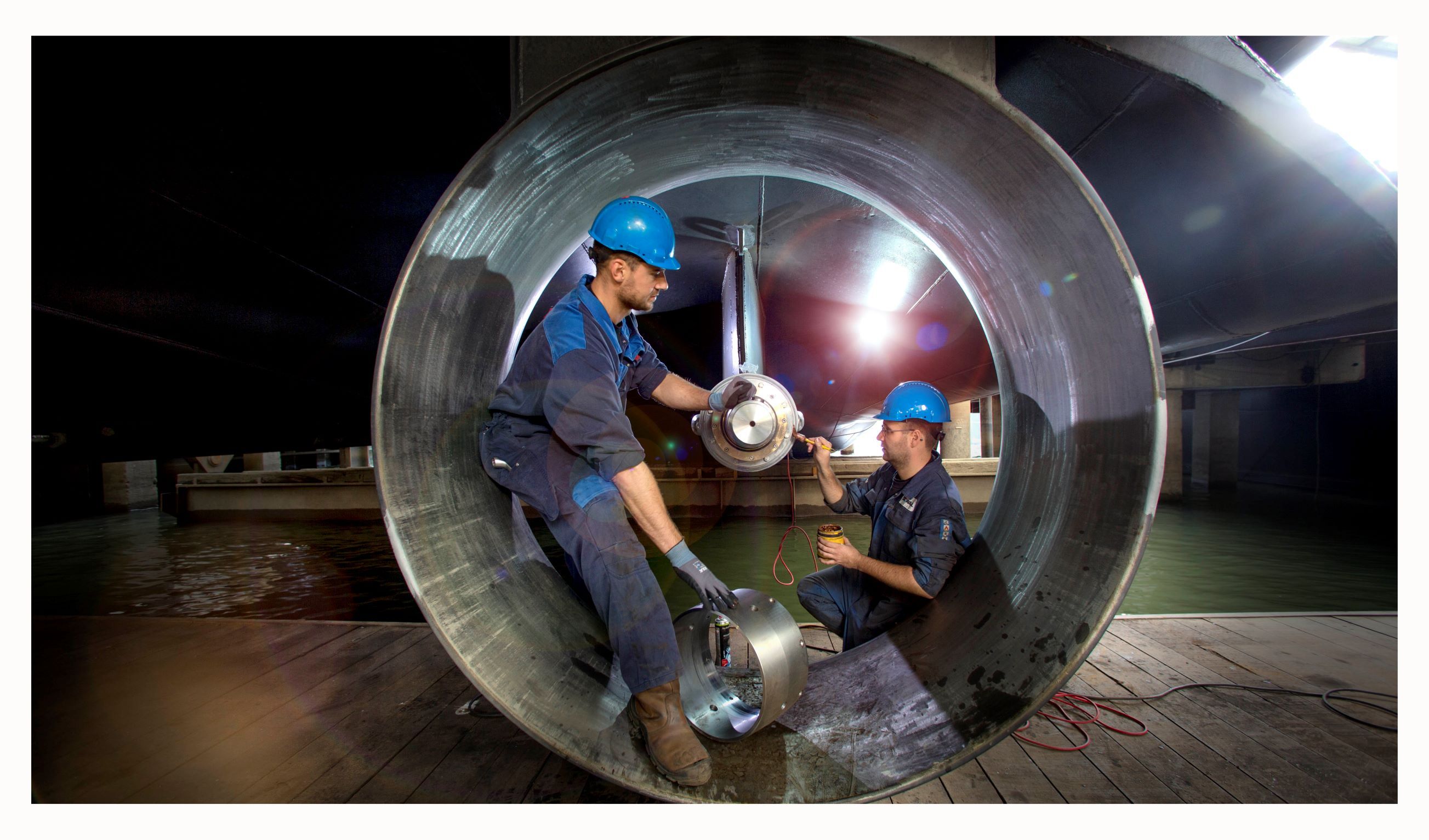 The steering is one of the most essential parts of a vessel. Failure is not an option. Safety comes first. De Waal only builds the very best. STUWA® steering systems are synonymous with excellent quality and a high-end steering experience. A top brand amongst the best in Europe. We deliver the best control over the operation of your vessel. You and your crew will feel safe and reassured day in, day out, regardless of the sea on which you are sailing.
In-house design and construction
The best possible steering systems are designed and built in our own facilities based on customer specific requirements. De Waal has experience in all market segments. Our expertise is the product of many years of experience and we employ skilled professionals.
We build the unique STUWA® steering systems, with: a fully redundant control and innovative technology as standard in all technologies utilised, such as the hydraulic and electrical system, high safety factors, and approved by all IACS classification agencies.
Global service
With its quick-response emergency controls, every STUWA® steering system assures safe and carefree steering, regardless of where your vessel may be or the cargo you may be carrying. In the unlikely event of you needing to make a service call, our qualified service engineers will be on-board your vessel swiftly, wherever you happen to be in the world!
Computer controlled
Computer-controlled proportional control in a robust and sound control panel, based on proven, reliable, state-of-the-art electronics, controlling steering, starting of the pumps, issuing alerts and much more. All vital functions are continuously monitored, thereby ensuring comfort and a sense of safety. The STUWA® control panel - experience it for yourself!